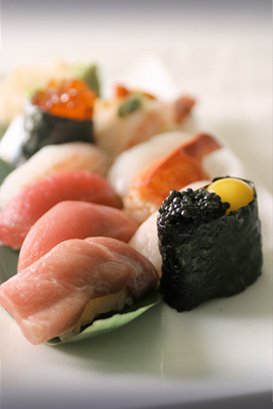 Yuki Sushi & Sake Bar is our original collaboration with partner. Skill and love of Japanese cuisine has guided Yuki Sushi & Sake bar to remarkable popularity and regarded as one of Oregon Area finest sushi bars. menu is innovative and offers delicacies flown in daily from the Pacific and Atlantic Oceans and the Sea of Japan, all handpicked to be extraordinarily fresh, and lovingly prepared in Yuki's creative and abundant style.
Your accommodations will be met whether you're dining with a loved one or with the family or even just to get together with a few friends.
Our masterful sushi chefs use only the freshest and highest quality ingredients from fish to vegetables, along with the exceptional service you expect. Our menu changes seasonally, and has many varieties to please both fish lovers and vegetarians alike.
Our friendly and dedicated staff has helped make Yuki Sushi & Sake Bar!
Harmony
The Japanese have traditionally envisioned human beings as part of nature, and emphasized the need for harmony with the natural environment. It is often said that this conception was born of the diversity and vibrancy of nature in the Japanese archipelago. Though on the one hand Japan is plagued by earthquakes and floods, nature also provides a wealth of seasonal foods, beautiful scenery, and many other important benefits to the Japanese people. We prefer not to fight the environment, but rather to respect and appreciate the awesome power of Mother Nature. This reverence for nature is reflected in the emphasis on seasonality in traditional Japanese cuisine. Rather than resist the ebb and flow of the seasons, we choose to enjoy the unique tastes available at various times of the year. Japanese food blends a wealth of natural ingredients to produce healthy, delicate flavor balances.
In recent years, these characteristics have once again put traditional Japanese food in the spotlight. This is part of a growing backlash against the "just add more" philosophy that dominates contemporary food and makes it too sweet, too salty, too spicy, and too oily. The results of this culinary overkill are clear in the epidemic of lifestyle-related diseases that plague society today. The height of Japanese culinary art is a harmonious montage of diverse flavors and textures. We value each ingredient, working to bring out its special characteristics and appeal. We are committed to blending the unique flavors, scents, textures, and colors of our ingredients to create something greater than the sum of its parts—yet at the same time we take care to let each part shine in its own right.
This requires extensive experience, extraordinary skill, and respect for the spirit of traditional Japanese cuisine. Encounters with seasonal ingredients stimulate our senses and inspire us to craft exquisite works of art for your plate. It is our daily delight to serve you simple, elegant, beautiful Japanese masterworks.
The primary feature of our restaurant at dinner is the sushi counter that has only 11 seats. By removing this barrier and limiting the number of patrons we serve, we hope to maximize your culinary experience and give you a chance to observe sushi chefs at work. We invite you to enjoy a seasonal feast for the eyes and the palate, tailored to your individual tastes.